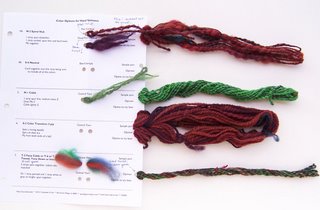 Here are images of the control yarns & sample yarns from Patsy Zawistoski's color spinning workshop -the one I attended at my spinning guild.
We did samples for several different kinds of yarns.
Even though I knew how to make many of the yarns Patsy's technical advice & insight were great! She's a wonderful teacher & knows things even experienced spinners could learn from revisiting. I really enjoyed the workshop.